Well, the Winter Olympics have come to an end and my family will definitely miss the late nights shared watching skiing, bobsled, and, our personal favorite, ice-skating, while we cheered for our favorite athletes. Every time the games roll around, I marvel at the competitors. It is apparent that these are not just talented athletes in their chosen field, but many were also dedicated homeschoolers too! It makes me wonder if there is more to the success of these homeschooled Olympians.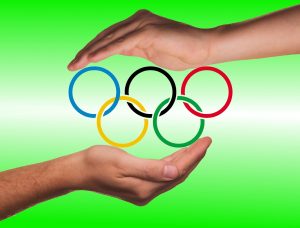 In the 2016 Rio Olympians, several were homeschooled including Simone Biles (gymnastics), Serena Williams (tennis), and David Boudia and Steele Johnson (diving)

So I looked back and found that the US Olympic team has been full of homeschoolers for many years: Carly Patterson (2004 gymnast), Bode Miller (2002 skier), and Michelle Kwan (1994 figure skater). Of course, these are just a few of the many homeschooled Olympians.
So I got to thinking, there must be more than the benefit of a freer training schedule that breeds success for these homeschoolers. Undoubtedly, homeschool must instill many skills and lessons that can be applied to all walks of life and pursuits. In my ten years working with homeschool students and families, I have witnessed increased…
Dedication
Homeschool students are not passive learners who sit idly in a classroom and wait to advance with a class. They attend to their work with diligence to learn and better themselves daily.

Independence
Homeschool students learn to depend on themselves for answers and success. They take initiative to follow courses of interest and create their own path.

Responsibility
Homeschool students are accountable for their own mistakes and successes. They learn to be ambitious.

Time Management
Homeschool students value time and don't waste it.  

Confidence
More than anything else, homeschool students have unbelievable confidence that they can do, learn, or be anything they set their mind to.

With all of this in mind, I'm eager to see where the next generation of homeschoolers leads us! Who will we see competing in the 2024 and 2026 Olympic games?