Do you know the difference between a report and a paper? The difference between a descriptive and narrative piece of writing?
Many – if not most – of my middle and high school students don't have a clear understanding of the differences between different types of writing, especially reports and papers. But just like words are the building blocks of sentences which are the building blocks of paragraphs, reports are the building blocks of papers.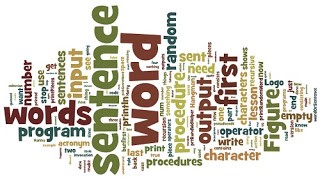 Reports
In elementary school, children learn to form strong paragraphs on a single main idea. They write what they know about a topic and tell about it. They are reporting information that they learn in books and from their teachers. As they become stronger in their paragraph skills, students lengthen their work and begin to write reports. These reports might be about the life of George Washington or about the inventions of Thomas Jefferson.
Papers
But as a student moves into middle school, they should begin writing with greater purpose. They should begin to write papers with the intent to prove something. In this case, the paper on George Washington will prove that he left a powerful legacy. The research will go deeper than his birthdate and positions held in government. The paper will involve what Washington did as well as how these actions have impacted the world or country today. A paper requires a student to draw conclusions and connections between events and times.
By the time a student reaches high school, they should be able to apply the principles of paper writing to a variety of subjects from history and literature to economics or art history. Virtually every course in high school should involve an academic paper as part of the curriculum.
Suggested Progression
Here is a good guideline for teaching academic writing by grade level:
Grades 1-2:      Sentence Writing – including proper structure, punctuation, and detail. Move into two sentences on a specific topic
Grades 3-4:     Paragraph Writing – 5-8 sentences on a central main idea using a topic sentence and transitions. Move into purposeful writing such as expository, persuasive, narrative, and descriptive paragraphs as well as reports of up to 5 paragraphs.
Grades 5-8       5 Paragraph Papers focused on a provable thesis including both research and literary analysis. Essay Writing of 5 Paragraphs in purposeful formats of narrative, persuasive, and descriptive
Grades 9-11    Paper Writing of 5 pages or more on a variety of topics being studied.
Grade 11-12    Rhetorical analysis writing to efficiently evaluate speeches and primary source material