Some children have a particular interest in writing and know just what class suits their ability and interest set. However, other students are less inclined to the written arts or have specific learning challenges. Parents of these children often ask which Online Scribblers class is the best fit for their children. Parents are looking for the best route to take for their child's writing journey.

The first thing to keep in mind is that there is no one size fits all when it comes to our children and learning. There are many different routes to take, but I want to share a few thoughts on the subject.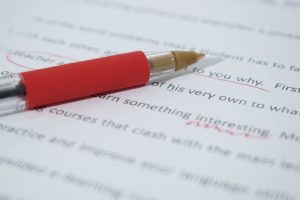 Beginning or Struggling Writers: 
Do not underestimate the importance of strong paragraph writing. Just because a student puts a string of sentences together and indents the line doesn't mean that she understands the proper way to form a paragraph.  If your student can't identify a topic sentence versus a body or closing sentence, then perhaps Paragraph Writing Basics is your best fit. Similarly, a student should understand the importance of using details, transitions, and adjectives while maintaining a single main idea. If any of these concepts are weak or lacking, I suggest Paragraph Writing Basics for students of any age or grade level.
Reluctant Writers:
If you have a student who is adept at writing strong paragraphs, but he is struggling with confidence or is a "reluctant writer", consider enrolling in a creative based course. Creative Writing courses allow for students to boost confidence and skill at the same time that they are having fun and learning to express themselves. Poetry, Short Story, and Techniques of Creative Writing are excellent places to begin the process of lifting up reluctant writers of all ages.
High School Writing Students: 
Students in high school have the unique opportunity at Online Scribblers to experience genres that are often unavailable in mass curriculums. It is in high school that students often begin to dread the "work" of writing. The high school years are the best time to try something out of the box—perhaps journalism, journaling/blogging, creative writing, or even business writing.

These 'new' genres often wake up a sleeping interest or hidden talent that transforms a student's idea of what writing is and can be in his life. This is not the time to back away from writing, but a time to embrace its full potential.
But no matter where your student is along their writing journey, don't veer off course. If one route is causing angst, take a break and move in a different direction – briefly. The goal is to keep writing in the curriculum and encourage daily writing. The growth will happen.