Classic literature is replete with imagery of the time it was written and lessons for the ages. It also demonstrates the excellence of well written works where emphasis was on quality of words and structure rather than quantity of books published.  These are some of my favorite and most important classic novels of all time that I recommend all teens read before college:
10. Of Mice and Men
By John Steinbeck
This is a tale of two displaced migrant workers during the depression in California. We come face to face with harsh realities of loneliness, mental illness, and racism through the characters working on a California ranch. Though the novel is short, we are left wondering if violence can also be humane.
9. The Diary of a Young Girl 
By Anne Frank
This is a true story of a young girl in hiding for two years with her family during the Nazi occupation of the Netherlands. In a modern world with every convenience, we contemplate a world where staying alive is a struggle and family relationships are explored in a brutally honest fashion.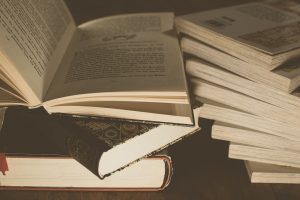 8.  The Adventures of Huckleberry Finn 
By Mark Twain
Set in the post war South, this story paints a picture of he people and places along the Mississippi River. Themes of racism, freedom, and friendship are explored as Huck runs away downriver in search of a better life.
7. Jane Eyre 
By Charlotte Bronte
This story follows the experiences of Jane Eyre on her journey from youth to adulthood in a world where women had few rights and men held all the power. Demonstrating the moral sensibilities of the times, Jane must decide what type of woman she wants to be. As in all classic novels, Jane's struggle resonates with girls and women today.
6. Animal Farm 
By George Orwell
This is an allegory that questions the role and responsibility of government to its people and their rights to rebel. In this compelling political satire, students will gain insight into the Russian Revolution and why dictatorships can be so powerful.
5. Catcher in the Rye 
By JD Salinger
This novel courageously addresses adolescent themes of anxiety and alienation. The story follows a teen after he is expelled from boarding school as he searches for meaning in a superficial world.
4.  Little Women 
By Louisa May Alcott
This classic novel is about the strength of women and the validation of virtue over wealth. Four sisters, all yearning for different futures and opportunities, butting heads along the way, struggle to find their passions during the period of the Civil War.
3.  Great Expectations 
By Charles Dickens
From humble beginnings, Pip makes his way into the sophisticated world of London, forgetting those he left behind until he learns exactly what his own "great expectations" have cost him.
2.  The Great Gatsby 
By F. Scott Fitzgerald
This story reveals the unprecedented economic prosperity and flagrant culture of the 1920's. The reader follows Gatsby, a self-made tycoon, who cannot forget his first love who is now unhappily married.
1.  To Kill a Mockingbird 
By Harper Lee
A disturbing look at the racial and financial inequality of the South in the 1930's. The reader witnesses through the innocent eyes of a child the tragic racism of a small town in which an innocent man is accused and convicted of a violent crime. This is truly a must read among all of the classic novels listed here.